Dear Aunt Nicky,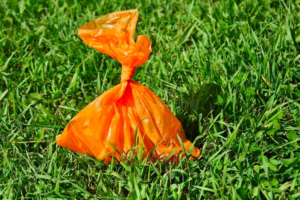 Surgery stinks more than a big bag of dog poop.
I am sorry you are not feeling well, but you are in luck. Because I, Sergeant Walter, recently had a surgery on my leg – and I know pretty much everything there is to know.
Follow my quick and easy tips, and you will be drinking out of a mud puddle before you know it.
Everybody has to wear a plastic donut around their neck after surgery. Don't worry about it. It is there to keep you from licking your private areas and your incision. It will also keep you from being able to pull your stitches out with your teeth.
I know you will be tempted to jump up and down on the bed and the couch when you get home.
In order to make sure you don't do this, you should sleep on the floor in a cage.
At my house, I made Mama and Papa install a cage around their bed instead, so I could sleep there with them. This is because it is my house, and they do whatever I tell them to do.
You should give it a try!
Unfortunately, while you are recovering, you can't roll in deer poop. No rolling in deer poop for 8 months.
However, if you work very hard at rehab, sometimes you can go back to rolling in deer poop in 7 months and 21 days.
Along the same lines, you cannot chase deer, foxes or the mailman for 11 months. You are allowed to bite the mailman if you can sneak up on him without running.
When you begin rehab, you will need a bright red harness that makes it easier for Uncle Coot to take you for a walk and not choke you when you try to run too soon.
I also highly recommend taking your favorite baby on your exercise walks.
You will find it soothing. And your mental health is every bit as important as your physical health.
You will find that chimken jerky, beef broth bones and goat milk are sure winners for rapid recovery. But tell Uncle Coot to plug his nose, because the residual effect is oft times unpleasant.
Finally, and most importantly, you must get plenty of rest so your body can heal.
And speaking of rest, I grow weak and must sleep now.  I will be dreaming of running through the park with you, Aunt Nicky.
I love you.
Sergeant Walter